Goal Achiever Academy's integrative goal-setting method combines planning and reflection techniques to guide students in setting and achieving their goals every quarter while consistently working towards their Big Life Goals.
Are you tired of setting goals and never actually achieving them?
Yeah, I was too. I have tried every goal-setting method under the sun, and I never felt that I was truly successful. Most of my goals had either too long of a timeframe (looking at you New Year resolutions), weren't aligned with what I truly wanted, or I just tried to set too many at once.
That is why, over the past ten years, I have slowly been tweaking my goal setting approach until I arrived at this method that consistently delivered results. 
Goal Achiever Academy is an integrative goal-setting method that breaks down your big dreams into actionable chunks and provides tools to help you be successful. By combining goal setting, planning, and reflection techniques, The Goal Achiever Academy takes a unique and holistic approach to goal setting and goal achieving. You will focus on what truly matters to you and learn tools to help you be successful.
Here's what other students have said:
"I liked the structure and how you helped me see the patterns and themes in my goals, or focus my goals in certain life areas. I also really liked the section about what I want to stop doing, continue doing, or do more. That is a great way to pinpoint both good and bad habits I've developed instead of just focusing on the negatives."
"It gave me the freedom to dream."
"The gradual exercises -- breaking it down from big picture all the way to monthly steps - and the guidance to only focus on three "life buckets" at a time."
By the end of this 6-module course, you'll have:
Established Big Life Goals
Three Goals for the next quarter with actionable tasks to do each month
Daily, Weekly, Monthly Goal Trackers to consistently measure your success
A High-Level Plan to map out life events so you can still achieve your goals, no matter how busy you are
Reflections to review your progress and celebrate your wins
Tools to be successful and achieve your goals
What's Included in this course:
Lifetime access to the course videos
Lifetime access to The Achiever Club, a private community filled with Goal Achiever Academy students who are going after their big dreams
Goal Achiever Academy Workbook, a physical workbook to use in connection with the video course. The workbook provides enough space for you to set goals for an entire year.
Monthly Group Video Chats with Chelsea Munoz, the creator of Goal Achiever Academy, to answer your questions, cheer you on, and help you stay accountable.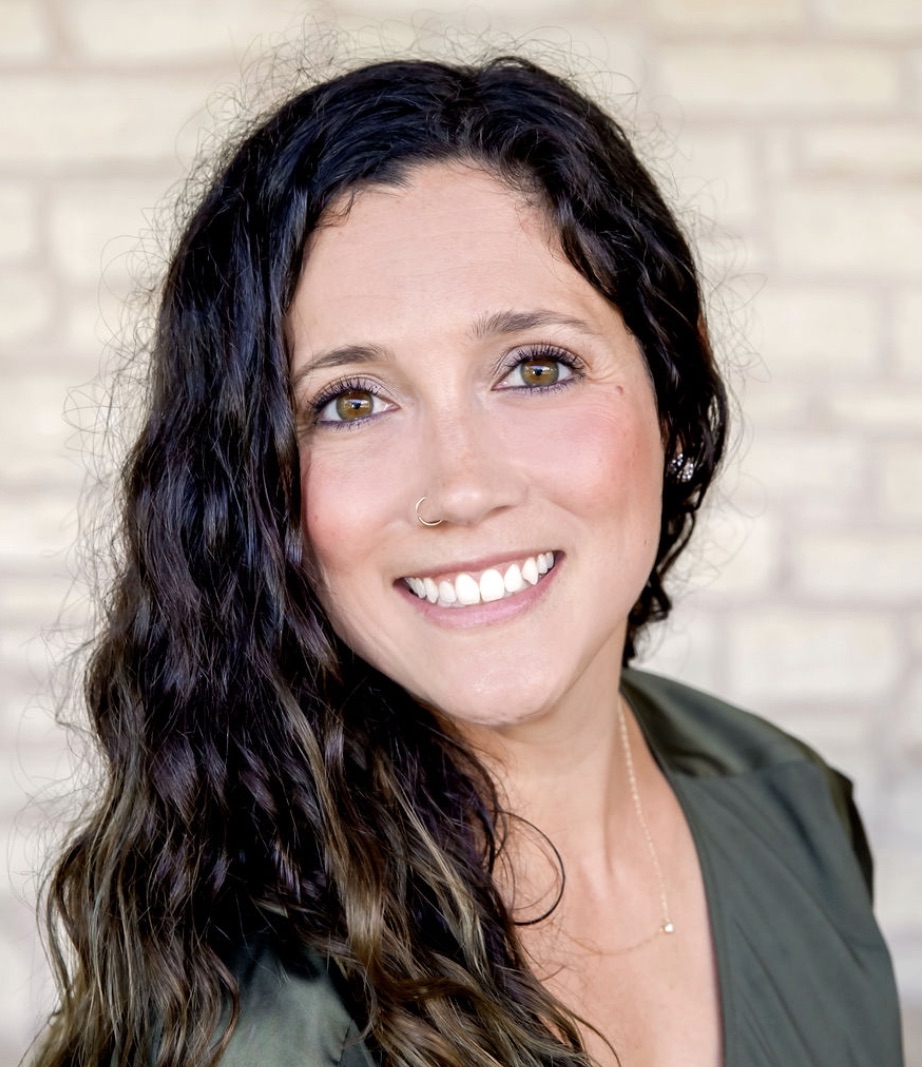 Goal Achiever Academy Instructor
Hi, I'm Chelsea. 👋I am a small business coach and founder of website The Power of POP.
Planning, organization, and productivity have always come easy for me. As a goal-setting fanatic, I have tried every goal-setting system under the sun. Over the years and after several failed goal-setting strategies, I created my very own goal-setting method and honed into what it is today. By combining goal setting, planning, and reflection techniques, The Goal Achiever Academy takes a unique and holistic approach to goal setting and goal achieving. 
When not helping self-starters going after their big dreams, you can find me exploring the great outdoors with her husband and two dogs. 
Frequently Asked Questions
Why do you use a physical workbook versus sending us a digital download?
We love saving trees as much as the next person. However, studies have shown that when you write something down, like goals, it improves the encoding process in your brain. When you do that, you are more likely to achieve your goal than if you typed it out. We want to make sure we are doing everything possible to set our students up for success.
Do I need to be a business owner to use this goal-setting method?
No, absolutely not! While the Power of POP specializes in helping small business owners making their business more productive, the Goal Achiever Academy can be used by anyone. We will focus on your entire life, not just one aspect, like your job,
When does the course start & end?
You can take this course whenever you want! All the modules will be released on Friday, November 23rd. You can go as fast as slow as you want and will have lifetime access to all the videos.
What is a quarter?
A quarter is three months, and each year has four. Typically, the quarters are structured like this:
Quarter 1: January, February, March
Quarter 2: April, May, June
Quarter 3: July, August, September
Quarter 4: October, November, December
However, you can set these goals over any 3-month period you would like. It is fully adaptable to you and your life.
How does this goal-setting method work?
In this course, you will set three goals for the next quarter. You will also create projects and tasks you need to complete each month, so it takes you closer and closer to achieving your quarterly goals. In addition to setting goals, we will go over how to use goal trackers and planning techniques to set yourself up for success. Then, at the end of each month, you will follow reflection prompts to see how far you have come and adjust your next month as needed. At the end of the quarter, you will start this process over again and set new goals.
What if I want to set more than three goals?
Oh, hello, you over-achiever! While we applaud your willingness to go above and beyond, it is in your best interest to only set three goals. When you set too many goals, you are spreading yourself too thin and will not be successful. Too many goals will also make you burnout. Neither of those scenarios are things you want to do when you are going after your big life goals! Trust us; you will love only focusing on three things a quarter and accomplishing them.
I need help with accountability. How can I get that with this course?
We believe that goal setting and accountability go hand in hand. That is why we created an online community called The Achievers Club. This community is for Goal Achiever Academy students who are going after their big dreams. It is an excellent place for accountability, inspiration, and of course, celebration!
What if I am unhappy with the course?
We'd never want you to be unhappy with your purchase. If you are unsatisfied for any reason, contact me in the first 14 days, and we'll give you a full refund.
Additional questions? Email us!